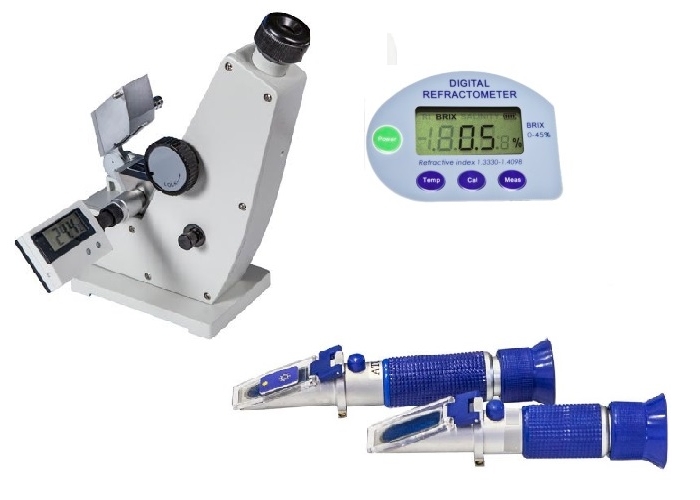 Code: RF* - PDF Sheet: Download pdf sheet
Optical and digital refractometers, portable or bench instruments, of excellent quality, for regular production and field inspections in several industries so as food firms. All models are supplied ready to use with calibration kit and padded case.
Accessories: primary standard buffer solution, UKAS certified.
---