Burn-in and Aging Test Chamber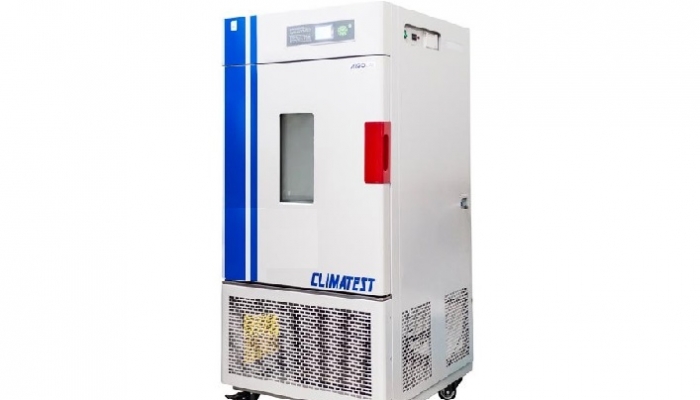 CCH and CCH 250 climatic chambers, are ideal to perform construction materials and aging testing, by
simulation of environmental conditions and stress trends in several industries as: food, textile, packaging, rubber / plastic, etc.
One temperature and %RH digital PID controller, simulates the most wide environmental conditions and materials lifetiming, verifying the effects due to the forced fast aging.
Technical specifications
Range: -10 to 85°C (without humidity), 10 to 70°C (with humidity) within 30 to 95%RH.
Temperature uniformity in volume space: ± 0.5 (without humidity), ± 1.5 (10°C to 70°C / 30 to 95%RH) Temperature change over time: ± 0.2 (without moisture), ± 0.5 (10°C to 70°C / 30 ÷ 95%RH)
Moisture fluctuation: ≤ 2% (10°C to 70°C / 30 to 95%RH)
Digital display backlit alphanumeric LCD. Digital timer and clock with date and time.
External steel door with wide glass allows the sight of the material under test. Stainless steel inner chamber with rounded borders, shelves (3) and supports fully removable, make easy even the washing and the sanification.

Equipped with a 25 mm through-hole side, which enables the installation of temperature and humidity sensors inside the room.
To complete the standard equipment, a mini printer to report the parameters and measurings.
The electronic circuit is protected from overvoltage, it is supplied with a double temperature limiter, fluid expansion, adjustable, that switch off in case of controller failure (safety class 3.1 DIN 12880).
Models
CCH150 net volume 150 liters
CCH250 net volume 250 liters
Posted in: News